About Us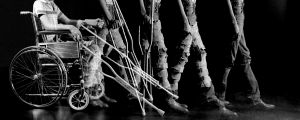 In order to meet the growing demand for homebound patients, WESTARM Home Health was formed in 2010 and became a Medicare Certified Home Health Agency (HHA). This development allows licensed therapists and skilled nursing staff to visit patients in their homes after a hospital admission or recovering from surgery. Our Home Health staff can progress and easily transition patients from their homes into our local outpatient facilities when they are ready, if needed.
WESTARM Home Health is affiliated with WESTARM Physical Therapy which is a Medicare Certified Rehabilitation Agency. WESTARM PT has been in business for over thirty five years and has eight convenient outpatient locations which can be linked at www.westarmtherapy.com.
Today WESTARM is the largest outpatient rehabilitation provider in the Allegheny Valley of Pittsburgh and has been recognized as the Gold Regional Award Winner "Physical Therapy" in the Trib Total Media Readers' Choice Awards survey for the last TEN years in a row and WESTARM Home Health, for the first time, has been recognized as the Gold Award winner for "Home Health Care" for 2017 and was the Silver Award winner for 2016.
Since inception, we have been dedicated to providing superior quality care in a time efficient manner to restore our patients to their highest functional level. Our courteous and knowledgeable staff strives for complete customer satisfaction.